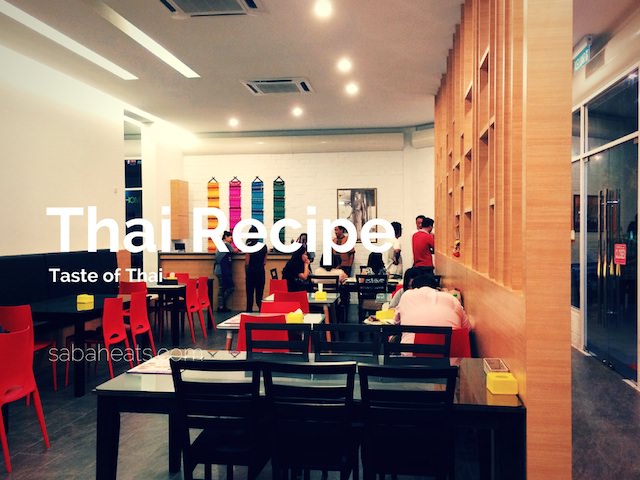 Thai Recipe restaurant is the latest thai restaurant in Kota Kinabalu. We was craving for good thai food in Kota Kinabalu and cannot resist the urge to visit Thai Recipe after we saw Thai Recipe when passing by Marketplace 88. The location of Thai Recipe is superb as the shop is visible from main road and the bright interior attracts our attention during the night.
[yasr_overall_rating size="large"]
[yasr_visitor_votes size="large"]
Sabaheats rating on Thai Recipe
[yasr_multiset setid=0]
Portait of former Thai King
Great selection of Thai food. Great dining place for Thai food lover
well lit and clean interior
Red tom yam for us as we love spicy tom yam.  The presentation of Tom yam could be better. We thought its a supplementary soup as it come in a cheap bowl.
 Grill chicken with thai herbs. Well marinated and juicy.
Thai stir friend kuew teow with seafood. our favourite of the day
Thai style stir fried kankung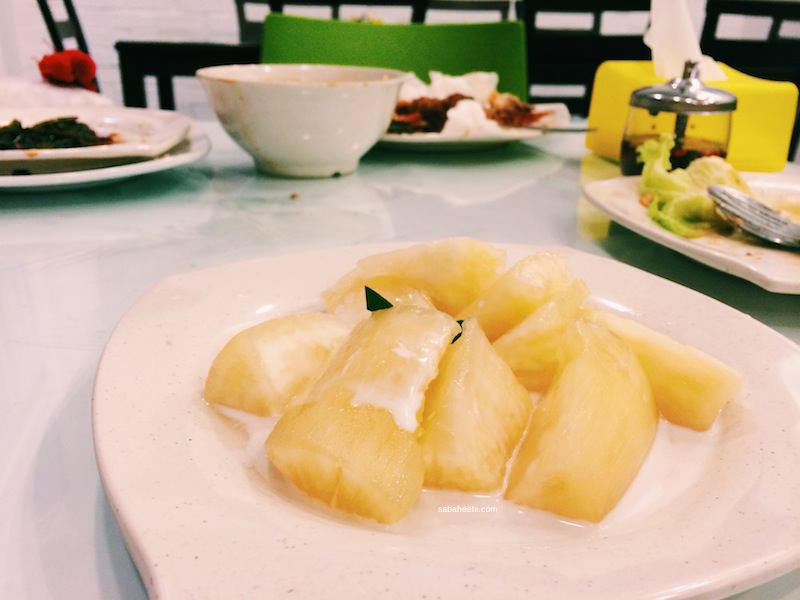 Sweet Potatoes with Coconut Cream. dent look appealing but it's delicios!
Thai Recipe restaurant certainly raise the standard of Thai food in Kota Kinabalu. The food is consistent and the menu is extensive. The service could use a bit of polish as the serving time is a bit slow,  something they should be able to improve on once the operation of the restaurant is stable. 
Location :Marketplace 88
GPS Location : 5.9399939N 116.0702267E
The following two tabs change content below.
Joanne Lee
Chief Eater Extraordinaire of Sabaheats
I cook, I eat and I always looking for good food!
Latest posts by Joanne Lee (see all)