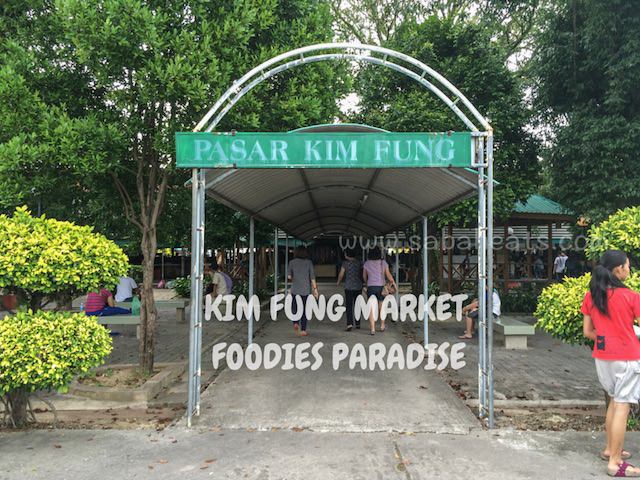 Kim Fung Market (Kim Fung Pasar) is one of the most popular place for local Sandakan to look for food. The hawker stalls at Pasar Kim Fung Operated around the clock, you can have you breakfast, lunch, tea break, dinner and supper. You will not regret a trip to Pasar Kim Fung as surely you will find something you love to eat here.
Pasar Kim Fung is located at Kim Fung town, Mile 4 of north road. The market square is at the centre of the town
Roasted pork is famous among the local. Mostly takeaway as they have limited space.
Roasted pork wrapped with plastic and newspaper.Traditional way of wrapping food
Sotong Kangkung (cuttle fish with water spinach serve) one of the must try food in Sandakan
Soya bean milk sold using a recycled beer bottle
Apam balik, thin and not too sweet
Tau foo fah with apam balk. great food for tea time
The market is full of business activities. Stall operator busy preparing the dough for yao char kwai(chinese cruller)
yao char kwai serve with margarine and kaya. Heavenly
Wu kok with crispy skin
delicios chicken wing. they operated from lunch till supper time
Wo tie is commonly found at many shops around Kota Kinabalu but we really love the one selling at Kim Fung market
Kon lou mee
Location: Kim Fung Town, Mile 4 , Jalan North
GPS Location: 5.8572964N 118.0790377E
The following two tabs change content below.
Joanne Lee
Chief Eater Extraordinaire of Sabaheats
I cook, I eat and I always looking for good food!
Latest posts by Joanne Lee (see all)